There are all kinds of files, archives and artifacts that cannot not be left out in an open space, for both preservation and security. There are a variety options to store your most precious or confidential belongings all to optimize your existing space. Storage cabinets can be installed at individual workstations or mounted onto carriages in high-density mobile storage systems.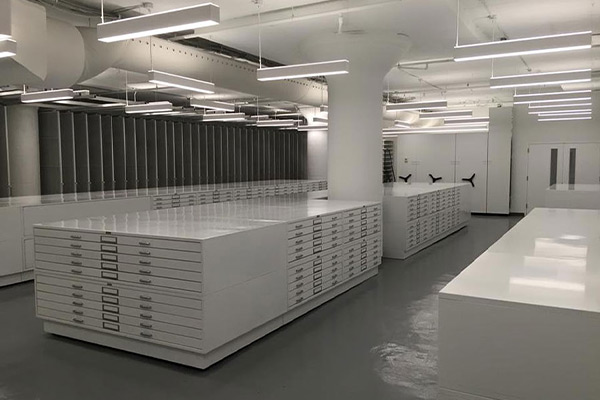 Double your storage capacity with one simple and safe rotation. Times-2 Rotary Cabinets have significant features and benefits beyond traditional vertical or lateral files. The rotating, double-depth cabinets are designed to maximize on both the types of items you can store and existing floor space. If you have a lot of material to store in a limited amount of space, rotary file cabinets can be the key to all your storage needs.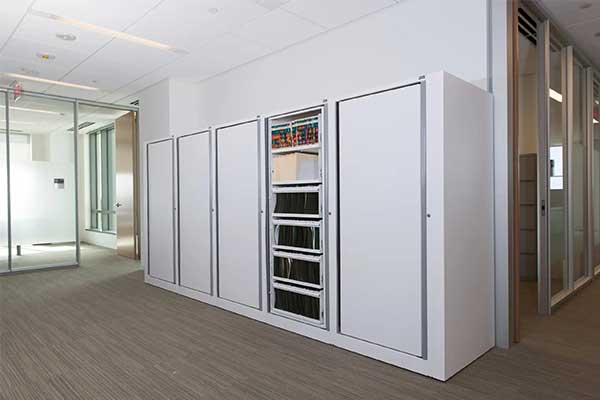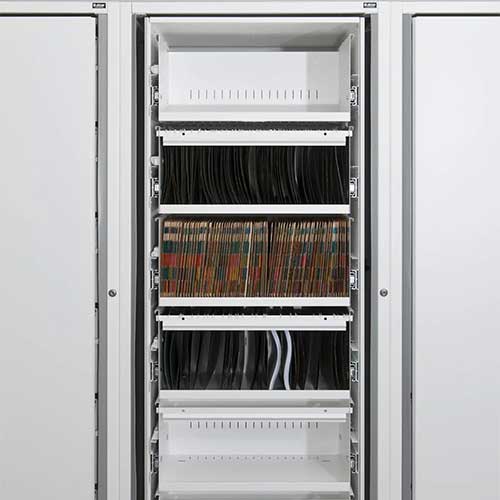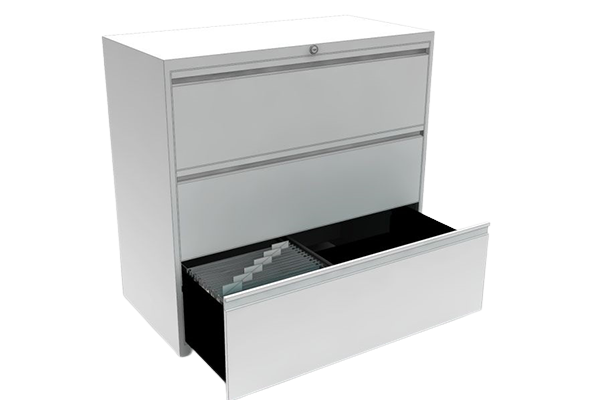 As much as most of us would love to, we cannot always free up extra space by shredding all that paper that has made permanent home in our offices. Some files and paperwork need to be saved and kept on hand. Let's store it smart and efficient way. Lateral file cabinets can be built to meet your specific requirements and be made into a combination of cabinets, drawers and shelves at any size.
Media storage cabinets are built to last and hold your mixed media collections for years to come. They are sturdy, durable and the optimal storage solution to hold hundreds or even thousands of different media applications. Custom drawer sizes and interchangeable dividers create an organized and efficient storage system.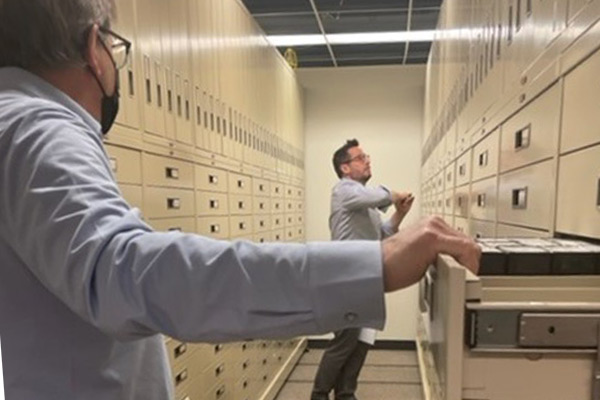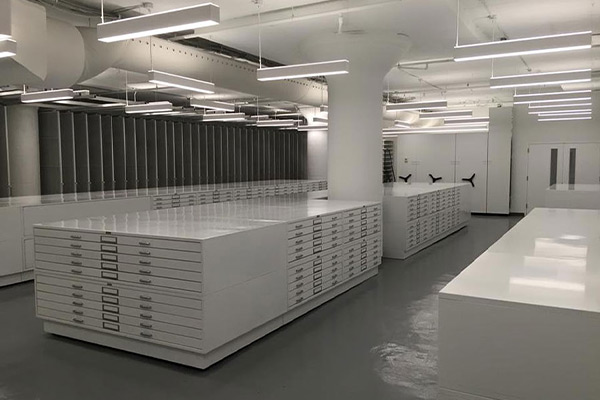 Flat file cabinets are built specifically for prints, photographs, archives, maps and architectural drawings. The drawers within these cabinets are constructed with museum preservation standards in mind. Flat file cabinets can be stacked at counter height to create a work surface when files are being removed for view.
Museum cabinets are made with preservation in mind. Your collection is unique, and these cabinets are custom made to reflect that. The interior can be configured into any combination of shelves and drawers to house a variety of artifacts of different shapes and sizes. The face of the cabinet can be either glass or steel, based on your specific needs. They can also be affixed to carriages to create a high-density storage solution if space is a consideration.