Save space and increase productivity
Rethink your space and revamp your storage and retrieval system and procedures. Most utilized in manufacturing, distribution, wholesale and warehousing, Modula's automated storage and retrieval solutions create a streamlined inventory management process and save time, money and space all while boosting picker accuracy and efficiency. You have nothing to lose and square footage and profit to gain.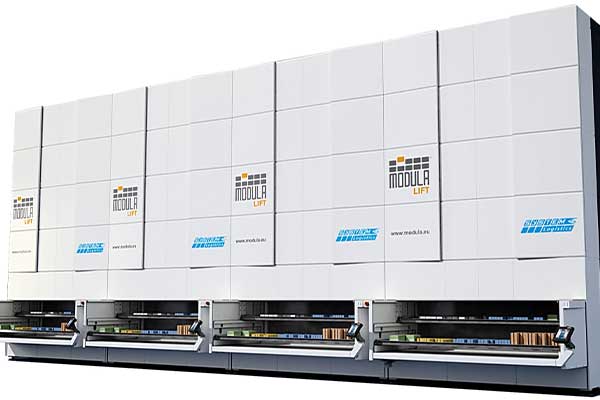 This modern solution not only stores the same amount of material in a fraction of the space, but reduces human error and job-induced injuries.
Automated storage and retrieval systems
The Modula Lift, the most popular automated vertical lift module, offers flexibility and security of all possible products and parts. The Modula Lift has a range of height and width options to conform to your specifications. As opposed to going wide and taking up additional floor space, vertical lift modules take advantage of previously undervalued and unused ceiling height. Based on your specific needs, there are a variety of potential tray configurations and bay options.
Modula Slim is the ideal storage and retrieval solution for small-scale spaces. Still providing all the key benefits of a larger VLM, while taking up less floor space and allowing for flexibility within smaller storage spaces.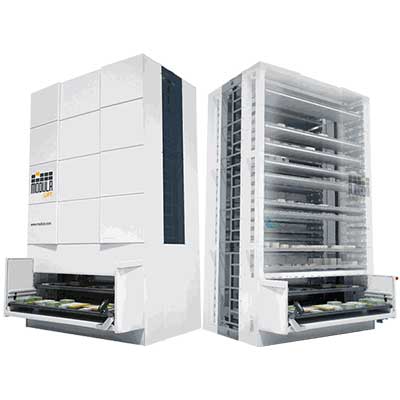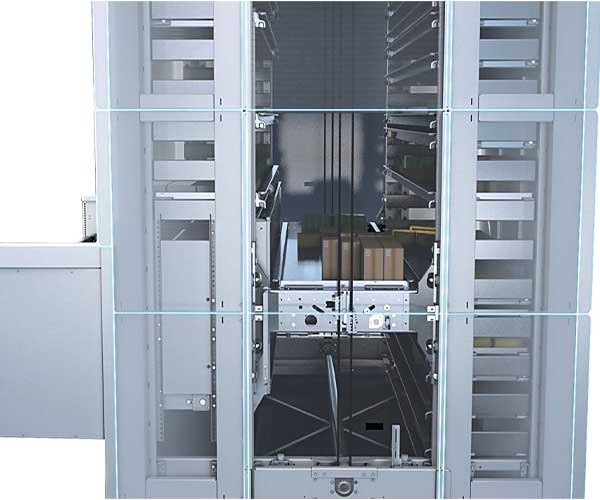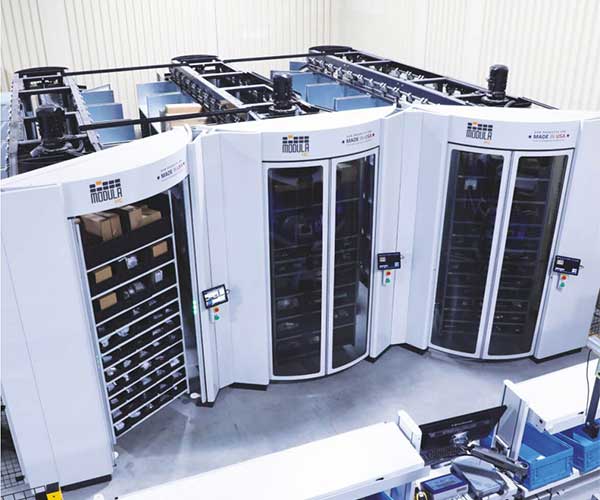 The Modula Horizontal Carousel New Generation (HC) optimizes warehouse picking procedures in low ceilings environments. Flexible storage components allow the Modula HC to adapt as your needs change.
Benefits:
Store more in less space
Flexible workstation configurations
Allow for quick and easy batch picking
Increases employee productivity and safety
Fast ROI (Return On Investment)