Better adaptability and functionality
Modular casework is a versatile and simple storage solution for any and every industry. A combination of wall cabinets, base cabinets, corner cabinets, storage units and workstations, modular casework is custom made to meet your exact
specifications and needs. Each of these elements are available in a range of sizes and can be combined into a variety of configurations. It is also a cost-effective option as it can be moved, added on to and reconfigured. As your company grows, modular casework can grow and change along with it.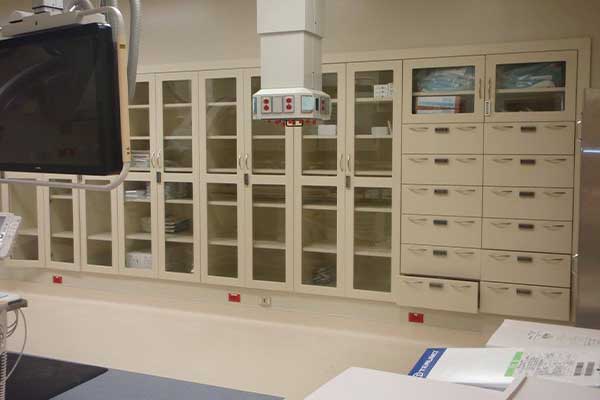 Choose from a variety of materials, cabinet builds and storage units to create the most productive workspace.
The cost of modular casework can be depreciated over a seven-year period. Traditional millwork has a 30-year depreciation requirement.
THE MOST ADAPTABLE WORKPLACE SOLUTION
Do you need a specific type or material of cabinet, shelf or table to complete your workspace? Learn more about the variety of options modular casework provides.