Increase document security and evidence preservation
In the world of public safety and government, the storage and preservation of evidence, files, weapons and equipment is essential. Although technology has allowed for a more efficient and productive workforce, the need for physical materials to be stored still and will always exist.
We'll keep your evidence and equipment secure and organized so you can keep our communities safe.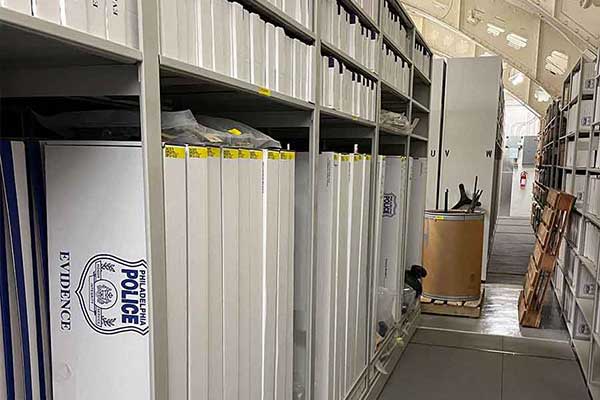 Maximize storage security and efficiency
Evidence must go through a specific chain of custody before being logged. You never want to hear your evidence has been compromised. Proper and secure storage can keep that from happening.
We understand the critical nature of your job and know almost everything is time sensitive. Don't let unorganized storage spaces slow you down.
Government & Public Safety Institutions Storage Solutions
HIGH-DENSITY MOBILE SHELVING
A new building or additional storage space may be out of the question for a taxpayer or government funded facility. High-density mobile shelving can optimize existing space and free up room for your ever-growing caseload.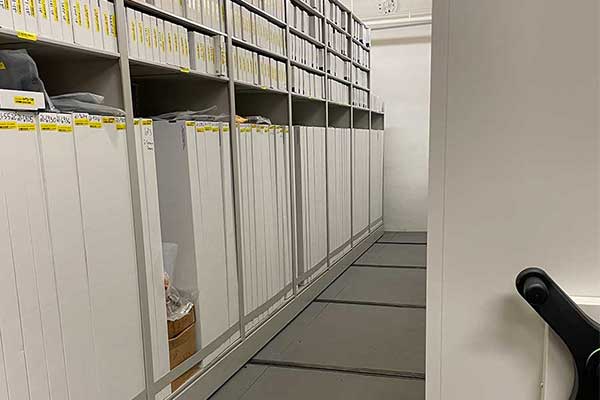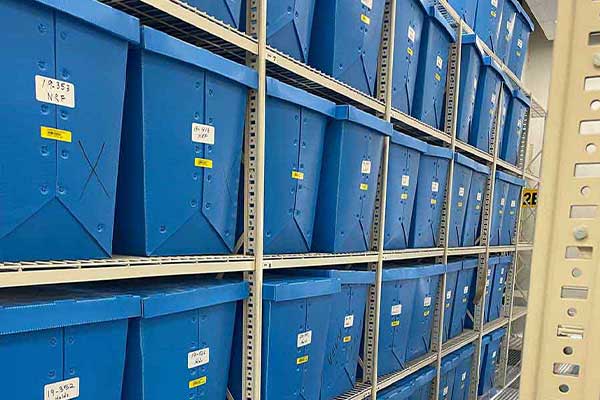 Organization is key when it comes to evidence, paper and file storage. You do not want to waste valuable time and resources searching for records or casefiles. With both mobile and static shelving options available, get your boxes off the floor and into a safe and secure storage system.
In public safety, the goal is to be able to get to your equipment, weapons and ammunition quickly and easily. A well organized and accessible storage system allows for quicker transition time to get you out the door and where you need to be.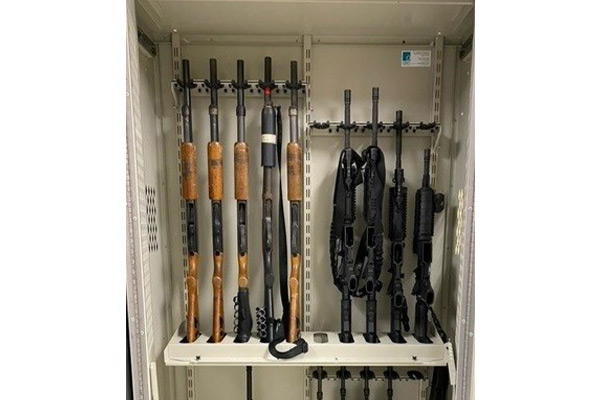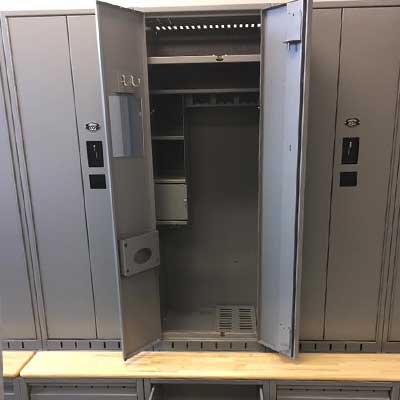 Personal lockers are essential for both government and public safety. We want you to feel confident that your personal effects are secure so you can focus on the important job at hand, serving your community. There are multiple locker and lock technology options available to ensure your evidence is well protected, as well.