MAKE THE BEST USE OF YOUR SPACE
How is next-day shipping and delivery possible? Between the growth of technology and smarter, more effective storage solutions, shipping and delivery seems to magically happen at the speed of light. But it's not magic – its efficiency and automation.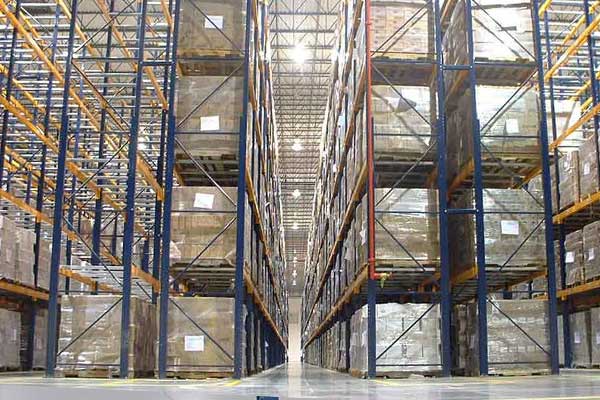 Better technology, better results
Improve your storage and retrieval systems with enhanced automated solutions. Reduce risk and increase productivity.
Solutions for Material Handling & Warehouse Storage
MODULA AUTOMATED VERTICAL & HORIZONTAL LIFT MODULES
Cramped spaces and disorganized shelves do not lend well to the quick delivery that your customers are expecting in today's world. Modula's vertical lift modules and horizontal carousels help you approach your space differently. Automated storage and retrieval solutions can revamp your warehouse by reducing human error, while increasing productivity and safety.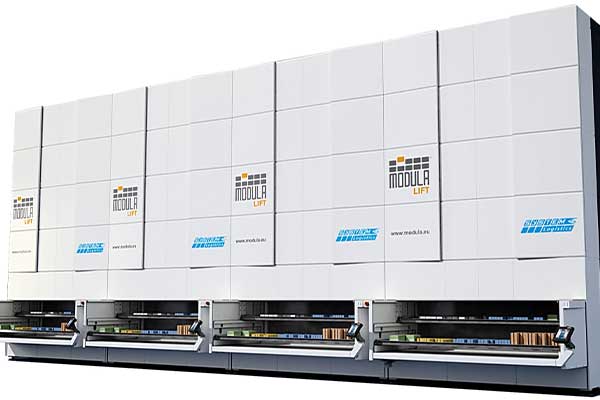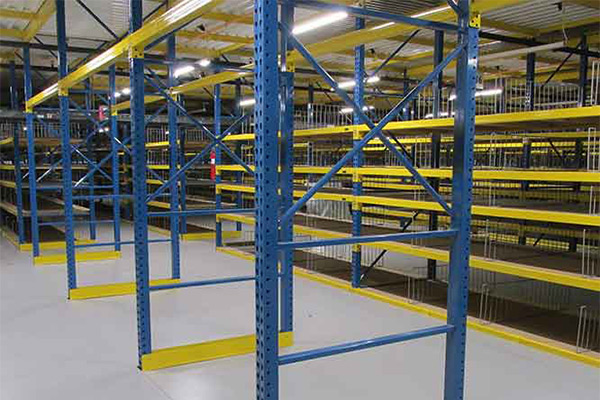 Substantial loads and many moving parts – both variables can cause a lot of wear and tear on your shelving and storage. Pallet racks are made of heavy-gauge steel to create a stable and durable product that will hold up in any environment.  These heavy-duty storage systems can be made exactly to your specifications to fit your storage needs.
If building up is the only way to expand your storage footprint, mezzanines could be an ideal storage solution. A two or three level elevated platform can double or triple the square footage of a single level storage system. A mezzanine can house a variety of storage systems from high-density mobile shelving to pallet rack shelving and is customizable to fit your needs.