Solving your Storage needs
The accurate and effective storage and retrieval of data and materials is an essential ingredient to success in any industry environment. O'Brien Systems' experienced group of professionals analyzes your individual needs to develop a tailored solution that will maximize efficiency. From an initial site visit and consult to implementation and post-installation support, our team will help your company maintain its competitive advantage with our value-added services.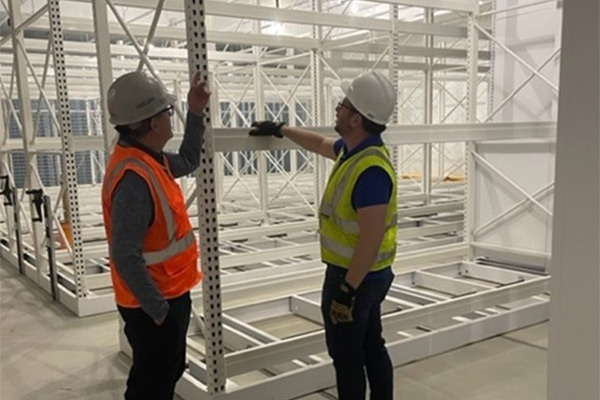 We're here to help. Call us for any inquiries.
System Consultation, Design & Implementation
System Consultation, Design & IMplementation
The storage and retrieval of materials can be just as important as the workflow of the material itself. O'Brien Systems evaluates your current storage methods and design a new, more efficient system for your space. This includes, but is not limited to, onsite consultation, AutoCAD layout, system implementation and post installation support.
WORKFLOW ANALYSIS
O'Brien Systems evaluates your current business processes and analyzes how various types of documents and items flow throughout your organization. We then analyze where the materials are created, and how those materials are stored and retrieved throughout their lifecycle. Our team develops new storage solutions and processes that will optimize the flow of materials, whatever they may be.
Microprogramming
Survey individual areas and gather specific information regarding storage requirements. This work will involve interviews with designated representatives to discuss projections and explain available solutions and determine the appropriate program. In addition, we will be providing necessary design criteria and floor load information to architectural and engineering consultants and assisting in the development of finished floor plans.
RELOCATION CONSULTATION
Maintaining the integrity of the product throughout your move is key to the overall success of your relocation. O'Brien Systems offers consultation services to make the relocation of your materials as seamless as possible.
Service contracts
Contracts to cover all preventative and corrective maintenance to ensure your investment stays well protected.