No matter the industry, keeping your materials safe is of utmost importance. Whether it's police evidence or personal belongings of students in a campus library, security is key. Locker applications are tailored to the user's specific environment and needs.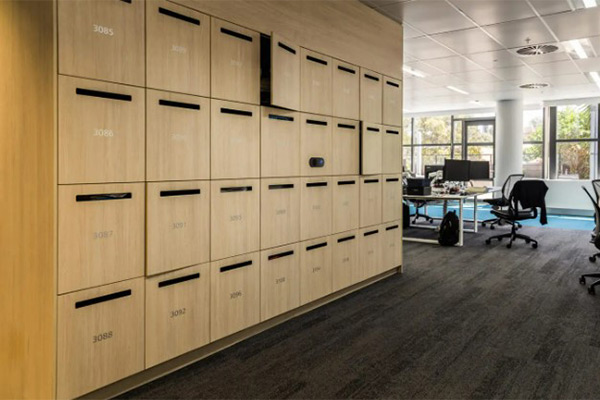 Make the return-to-work process as seamless as possible by offering your employees a personal storage space while also providing a display or dividing wall.
SAFEKEEPING OF YOUR MATERIALS
Introduce organization and security into your space, whether it be an office, police facility or educational setting.
THE RIGHT LOCKERS FOR YOUR WORKSPACE
Lockers come in all shapes, sizes and materials. Find the right type that functions the best for your business.