The corporate world has always been evolving. Most recently with the COVID-19 pandemic, office spaces and how they are utilized have seen radical change. As people begin to return to work, office spaces need to be organized to adapt to employees and their needs. A center for innovation – that should be the atmosphere of your workplace. Don't let shabby storage interfere with your end goal.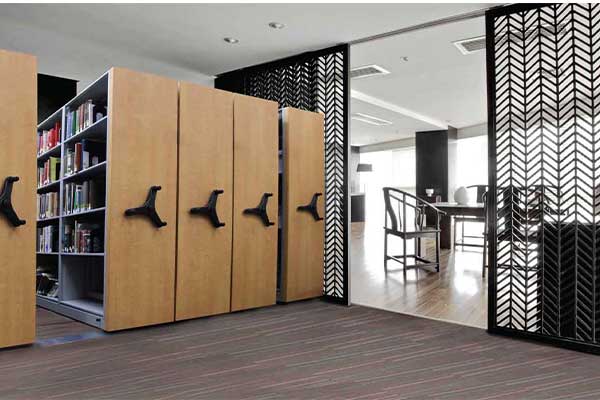 Having an organized and functional office space can increase employee productivity and moral.
Practical storage solutions can save valuable floor space, prevent damage of items and documents being stored and decrease overall costs.
SOLUTIONS FOR CORPORATE & LEGAL WORKSPACES
High-Density Mobile Shelving
High-density mobile shelving provides versatility for the everchanging flow of an office environment. Make the best use of your existing space by doubling your capacity and maximizing efficiency.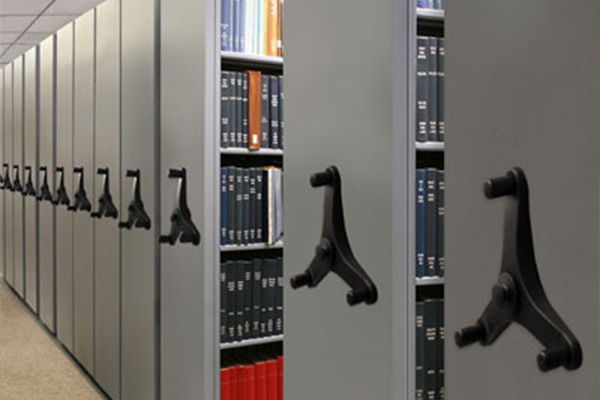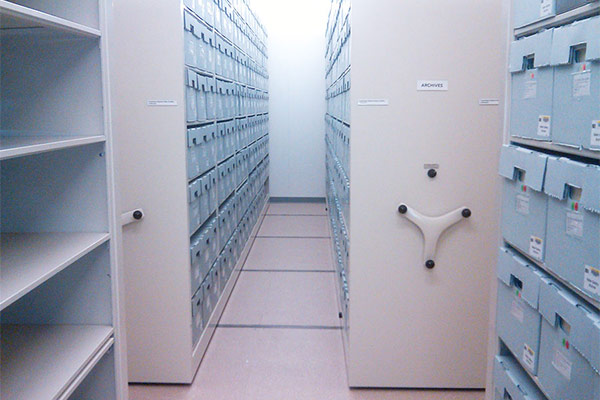 Physical copies of files and paperwork may need to be saved and they typically end up in archival file boxes – and sometimes they end up stacked on a floor. This is not only inefficient and difficult to manage but can lead to damage of property. The right layout and storage system can make a world of difference. Depending on your needs and existing space, both mobile and stationary storage solutions are available.
There may be some materials you need quick access to throughout the day. Rotary file cabinets are the contemporary solution for both immediate filing and future storage requirements. The unique back-to-back, double-depth design saves valuable floor space while accommodating a variety of media types in one lockable unit.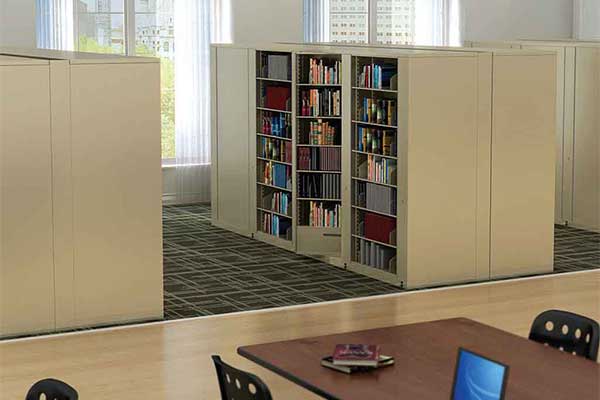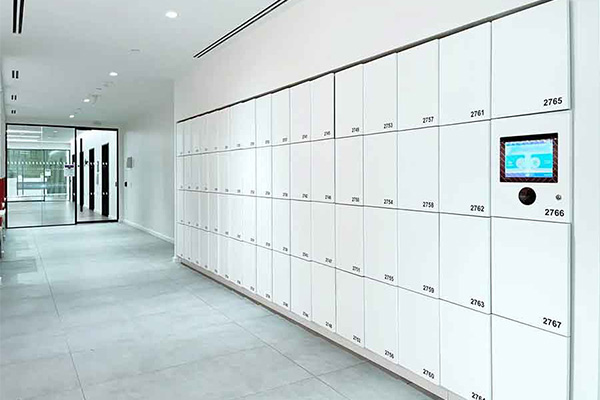 We currently live in a world where so many things are now "smart". Smart phones, smart screens, smart TVs. We're following suit with smart storage solutions. Your employees may no longer be coming into a space with their own designated workstation. When they do come into the office, they prefer comfort, cleanliness and flexibility. Touchless, easy to clean lockers that can be opened via app or RFID card are the best option for personal storage.