Increase durability and accesibility
Education is the cornerstone of success. Whether it's elementary school or higher education, you need storage that is both sustainable and accessible to foster an environment of collaboration and innovation.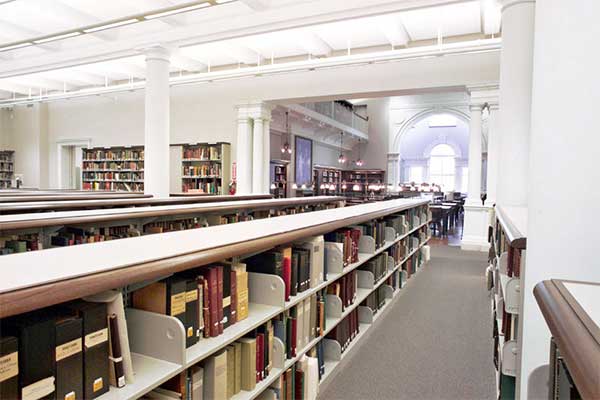 MAKE THE MOST OF YOUR STORAGE WITH COMPACT SHELVING
Compact mobile shelving can transform an unorganized, chaotic space by taking advantage of unused or misused areas within your existing library system.
Compact mobile shelving allows for the storage of a wide variety of items such as books, journals, three-ring binders and more.
Solutions for Educational Institutions
HIGH-DENSITY MOBILE SHELVING
In a world moving towards all things digital, libraries aren't going anywhere. The value of holding a book in your hand will always exist, but the way they are housed can change for the better. High-density mobile storage can double the number of books and educational materials stored within the same footprint.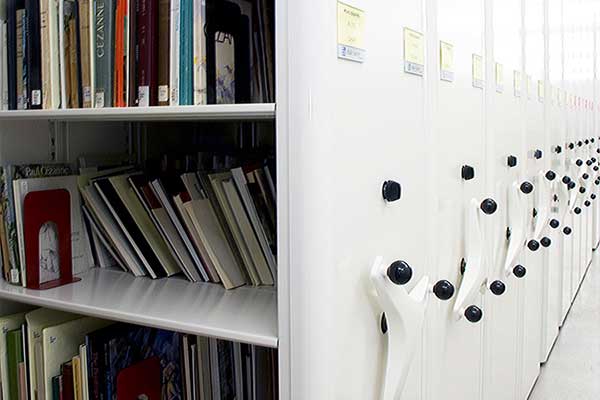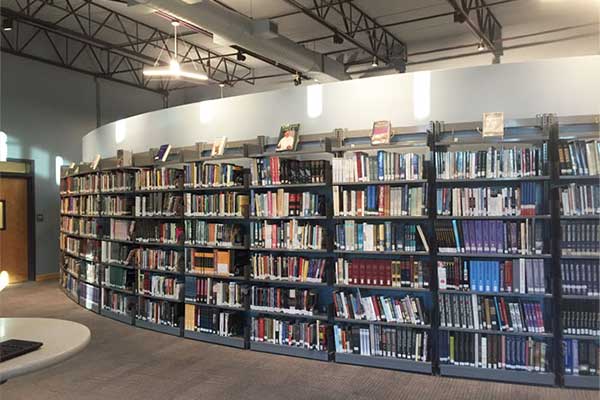 Think versatility and durability. Cantilever library shelving has the adaptability to change with your collection over the years and hold up to continuous wear and tear.
When considering an education environment, there are endless items that need to be stored. These items can range from confidential student records to bulky athletic equipment and effective storage methods will vary as well. Custom cabinets, mobile or fixed, can solve any storage issue, big or small.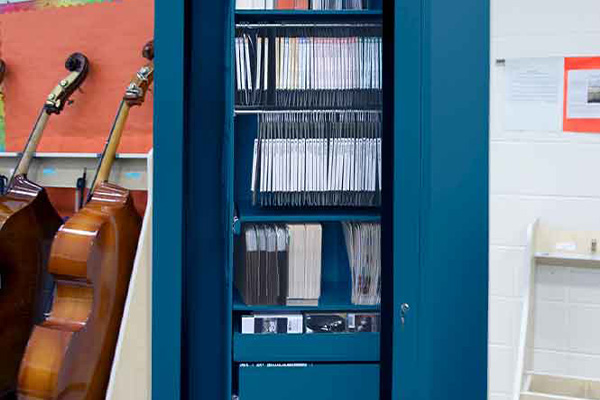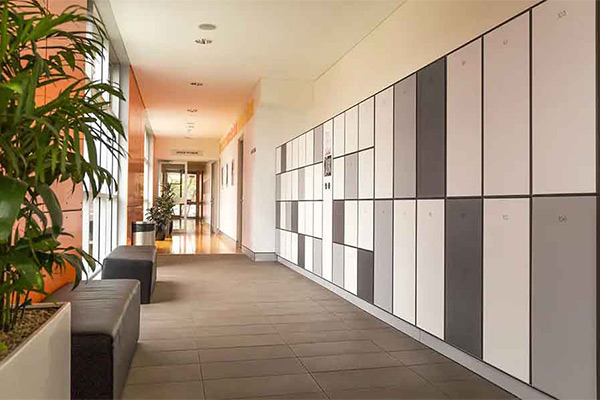 All over campus, there is a constant flurry of activity at any given time. In order to succeed, both students and staff need to feel at ease. Let's start with their personal belongings. Students are traveling from building to building, often carrying heavy materials. Lockers can help get the weight of those materials off their backs and into a safe space. There are a variety of personal storage options available from touchless lockers to smart laminate lockers.
It can be very easy for any space to turn into disorganized chaos in what seems like the snap of your fingers. What doesn't happen in the snap of your fingers? Reorganizing that entire space to be functional again. Modular casework offers a flexible, built-in storage system with adjustable shelves and cabinets can completely transform any room to a clean, organized and aesthetically pleasing space. With any combination and size of wall cabinets, base cabinets, corner cabinets and storage units, a modular storage system can be exactly what you need it to be, wherever you need it to be.