SIMPLE YET EFFECTIVE STORAGE SOLUTIONS
Fast paced. High stakes. Time sensitive. When your job is to care for human lives, time matters. Clutter and disorganized spaces can make a critical difference when it comes to saving a life. Whether it's a GMP warehouse within a pharmaceutical company or a hospital OR, we have storage solutions designed to meet your rigorous requirements.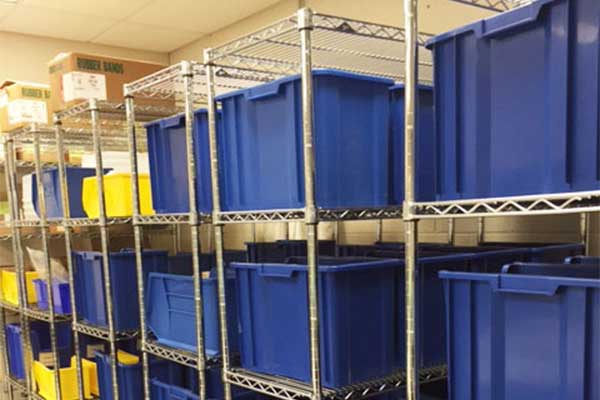 Hospital budgets experience ebbs and flows, but new construction is always on the rise. We will ensure you are getting the most cost-effective storage system for your space.
Pharmaceutical and healthcare facilities operate at a quick yet smooth pace – unless you have a cluttered workspace. Clean and organized storage solutions are the key to saving time and energy.
Solutions for Pharmaceutical & Healthcare Institutions
High-Density Mobile Shelving
High-density mobile systems optimize space while keeping consumables, medications and other healthcare materials sterile and organized. In a fast-paced environment such as healthcare, you do not have the luxury of time when searching for the items you need. Take the guess work out of the equation and get back to doing what you do best, taking care of your patients.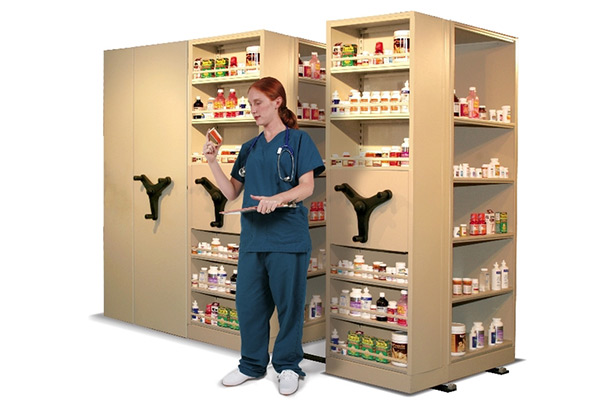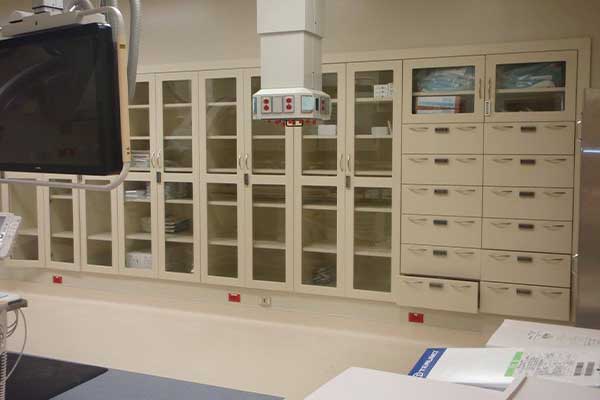 Throughout healthcare facilities and pharmaceutical companies, there is a need for flexible and durable storage systems. Whether it be a patient room or a lab, built-in storage with a mix of cabinets, drawers and shelves made in a variety of materials and colors can make storage simple and effective. Modular casework is designed to fit your specific storage needs.