optimize indoor crop production
The proper storage of indoor crops will help grow your product along with your business. Due to the recent boom in vertical farming, we no longer have to wait for seasons or weather conditions for our favorite produce. These custom storage solutions are built specifically with growth and space optimization in mind. Lighting, ventilation and irrigation are built into every system to allow for the most efficient and productive use of your time and space.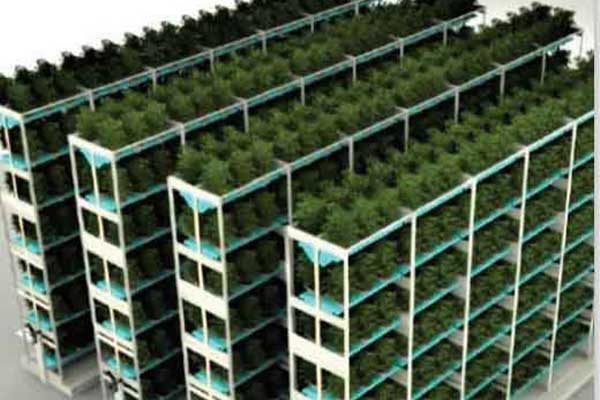 Increase quality of production
Vertical storage can save space and increase worker productivity while also providing a safe workspace. They also allow you to store more produce in the same square feet.
With the right equipment and storage, you can ensure a clean, safe and efficient working environment for your employees and the best quality for your product.
Solutions for Vertical Farming
HIGH-DENSITY MOBILE SHELVING
Minimize real estate while doubling crop production. With vertical farming in mind, high-density mobile shelving can help you:
Save up to 50% of your existing floorspace.
Double your product in the same space.
Stay in the same location – with no need to move your facility.
Ensure your employees are as productive and safe as possible.
Save time and money.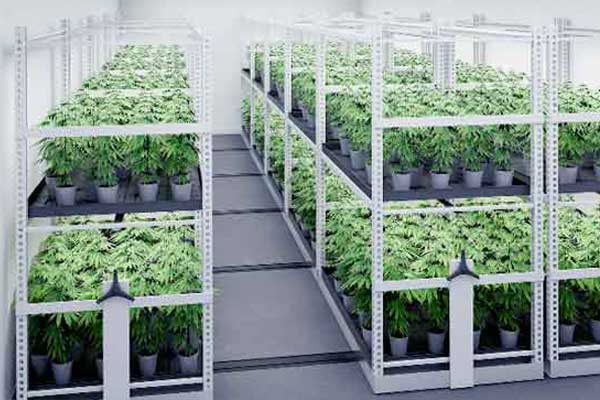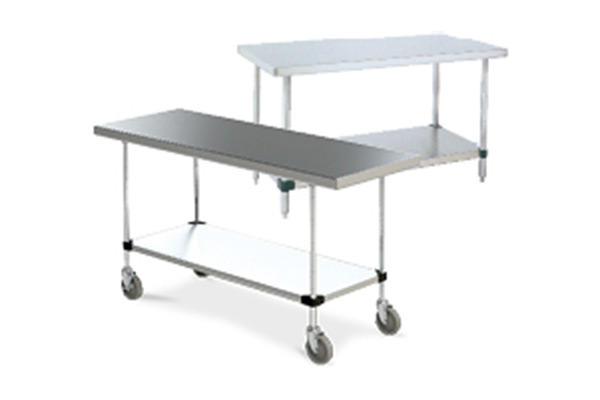 Stainless Shelving & Tables
When producing a product for public consumption, cleanliness is key. Stainless steel tables, workstations and shelving solutions are incredibly easy to clean and provide stability and durability. Depending on your specific needs and environment, there are multiple stainless steel options available.