Maximize capacity and eliminate wasted space
When it comes to museum storage, preservation is everything. These buildings are home to our past, present and eventually, our future. Collections will continue to grow over time and what is in those collections varies by shape, size and weight. Their cost? Priceless (in other words, incredibly expensive).
Solutions for Museum Storage
High-Density Mobile Storage
High-density mobile storage systems can double or even triple your storage space. Collections are growing but your needs remain the same – keep it safe from outside exposure. These versatile mobile shelving systems are not one size fits all. They are custom-made with you, and whatever items you're storing, in mind.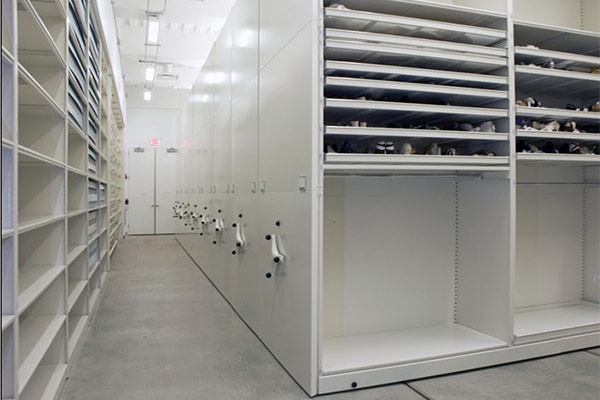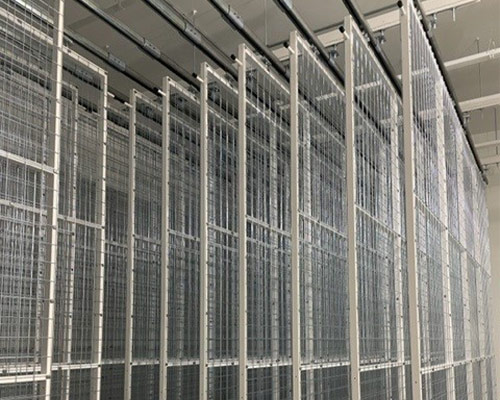 Paintings come in all shapes and sizes. Art screens are breathable and double sided, allowing double the storage. Paintings can be hung on both sides of the screen, maximizing the amount of artwork stored in the same footprint.
Prints, drawings, maps, archives. Each of these mediums have their own place in history. If not stored properly, they can break down over time. Flat file cabinet storage can be your solution, capitalizing on both space and protection.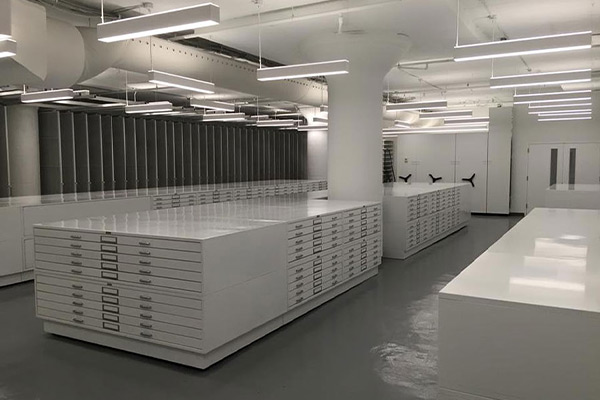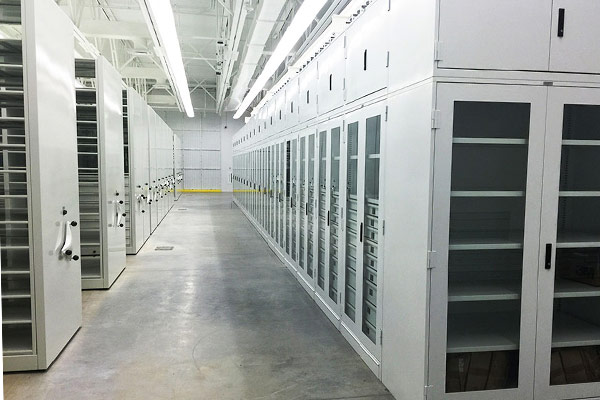 Depending on the item you are storing, environmental factors can play a huge role in how they should be stored. Exposure to oxygen or different temperatures could damage certain materials over time. Visual cabinets allow for items to be on display without the constant opening and closing of cabinet doors.
The artwork and artifacts on display for the public to see is only a small percentage of the entire collection – the rest needs to be tucked away safely and properly. From paintings and textiles to sculptures and dinosaur bones, we're here to figure out the most elegant, appropriate and cost-effective storage solutions for your invaluable items.
Benefits:
Easy Access & Display
Security
Space Maximization