Custom Storage System from Start to Finish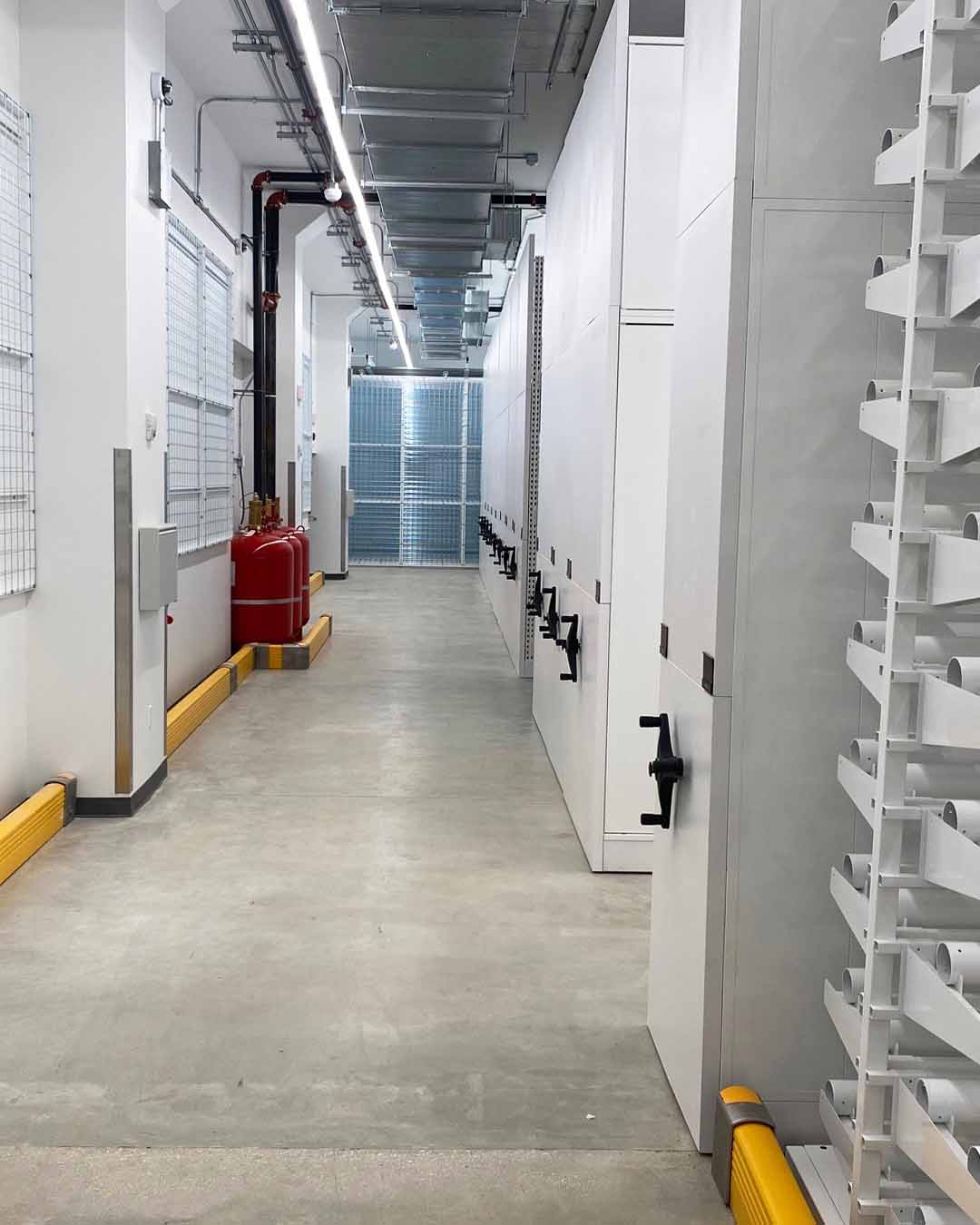 Do you think your business could use a custom storage system? Stuff is piling up. Your shelving is falling apart. Your library or office needs to be revived. It may seem like the process of refreshing your space with a custom storage system would be a total nightmare. Where do you even start? Here's some good news – we have some experience under our belts and can help relieve some of the stress. Shelving is not one size fits all. The amount you need to store, the way you want to store it and how you want to access it are all very important considerations. Let's get started.
Get in touch.
The first step is very simple. Just reach out. Maybe you or your company has utilized our services before or maybe this your first experience. Either way, the process is seamless. There are three ways to get in contact with a team member:
1 – Give us a call at 610.825.3405.
2 – Send us an email at sales@obriensys.com.
3 – Fill out a contact form.
We come to you and build a plan.
After getting a basic understanding of what your requirements are, someone from our team will come out for a site visit. We will evaluate your space and current methods of storage and form the best plan for your business moving forward.
Here are a few questions to consider:
What are we storing?
How much is there?
How do we want it stored?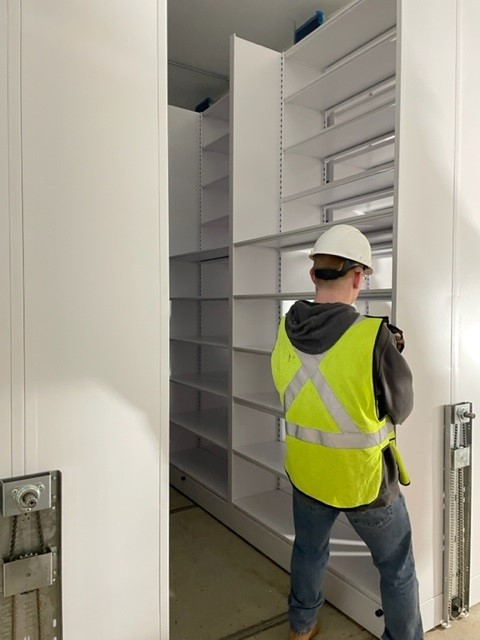 These questions might seem simple, and they are. But the answers will yield everything we need to know to determine the best storage solution for your space. There are so many options out there from high-density mobile storage to cantilever library shelving and it can be overwhelming to make a decision. Our team will point you in the right direction.
We make that plan happen.
Following the on-site consultation, we work with our trusted group of manufacturers produce a drawing to bring your custom storage system to life. An AutoCAD drawing is created to help visualize a new storage system in your space. Any changes or additions can be made at this point. Following your approval of both the storage system and cost proposal, we move forward with our manufacturers to order the system and schedule a team of installers.
Our team is there, on site, throughout the installation process to troubleshoot any issues and answer any questions. Depending on the scale or type of project, there could be multiple storage systems from different manufacturers. It is not uncommon to order custom cabinets from one manufacturer and textile storage from another. We are there to manage each step of the installation to make the process as seamless as possible.
Keep in touch.
Once your storage system is complete, O'Brien Systems offers service contracts for both preventative and corrective maintenance. This is a potentially huge investment for your business, and we want to ensure that investment is worth every penny.
We look forward to partnering with you on your next project.