Warehouse storage options to maximize space and efficiency
Warehouse storage options help organize the mountains of inventory these large buildings are intended to house.  Although a warehouse on the outside may look like there's plenty of space, utilizing that space comes with a lot of planning responsibilities. When it comes down to it, it's all about what you can do with that space.
Here's the big question: How can you make the most of your warehouse storage?
When considering this question, inventory management, employee safety, and productivity must be top of mind. Here are some key warehouse storage options that can help meet all your needs.
Common Warehouse Storage Options

Pallet Rack Shelving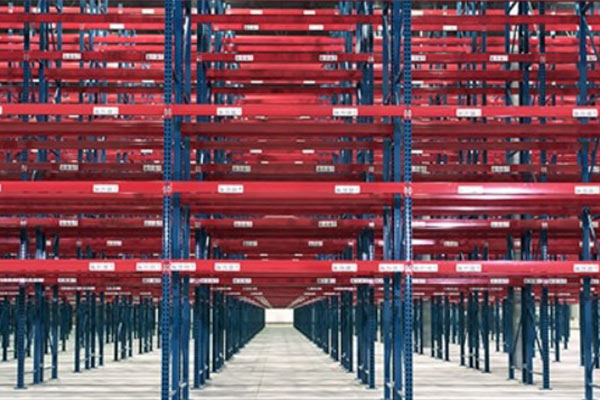 Pallet rack shelving is your classic, go-to warehouse storage system. Its durable steel structure can hold large, heavy loads and handle the day-to-day wear and tear of a bustling warehouse. There are a variety of pallet rack systems, and each provide their own set of benefits. Width, depth, and height of the system are configured based on the specific needs of the customer and what they are storing.
Most warehouses have forklifts coming and going and, unfortunately, human error does exist. At times, damage is inevitable. Luckily, additional protection, such as guardrails and post protectors, have been manufactured to protect your investment.
High-Density Mobile Storage
If space optimization and flexibility is a focus for a smaller scale warehouse or a more condensed space within a warehouse, high-density mobile storage is an ideal solution. These storage systems are mounted on wheeled, rail guided carriages and, when not in use, can be completely moved to one side, capitalizing on previously underutilized space. High-density mobile systems are not one size fits all. Shelves, cabinets, and drawers are all options to outfit the carriages within these storage systems.
Automated Storage and Retrieval Systems (AS/RS)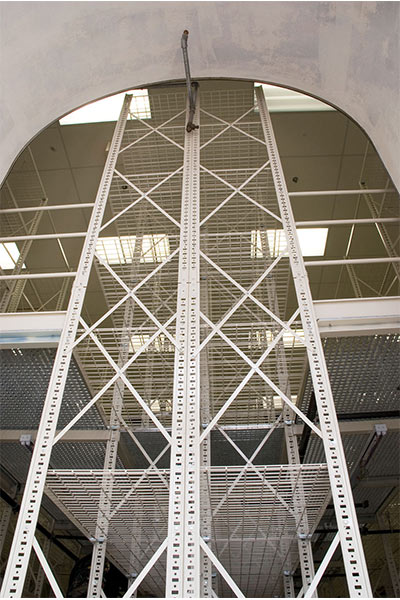 Technology is rapidly changing with each passing second. Next-day shipping and delivery did not just appear out of thin air. Development of technology has allowed for speedier timeless and more efficient processes. Storage solutions are no stranger to this welcomed growth. Modula's automated storage and retrieval systems save space and money, all while increasing productivity and reducing human error and on-the-job injuries.
Vertical Lift Module – the Modula Lift takes advantage of space that is often overlooked – ceiling height. This allows for more items to be stored in less square footage. With a variety of tray sizes and configurations, automated storage solutions can be exactly what you need it to be. The Modula Slim options offers many of the same features as the Modula Lift, but on a smaller scale.
Horizontal Carousel – if ceiling height isn't a luxury you can take advantage of, Modula's HC is your automated storage solution. Multiple workstation designs allow the operator to pick items with ease.
Mezzanines
Mezzanines are an ideal way to expand your storage footprint without expanding square footage. In this case, the only way to go is up. Two or even three-story platforms can be constructed of multiple materials. Mezzanines are completely customizable and can house many different storage systems.
How to outfit your warehouse space is a big decision and an even bigger investment. Making the most out of a lot of space isn't as simple as it seems. Fortunately, we have years of experience with consultation and implementation of warehouse storage systems. All you need to do is take advantage of that experience and make us a part of your team.